DSS6 - Data Analyst Assistant
Project start and end dates:
2022-09-06 to 2022-11-18
We are building a software prototype that allows citizens to submit photos and other "ground truth" observations to the Trusted Authorities, before, during/after climate change disasters such as floods, wildfires, sea storms etc. We have gathered 'climate change' research data over a period of time, and we would like students to analyse the datasets (both structured and unstructured), to explore and discover new insights that would have not been possible with traditional analytics. We would also like students to research and update our current datasets. We will provide access for the students to retrieve the required data from GitHub and SharePoint. This project offers an excellent opportunity for students to gain experience working with big data sets, as well as in cutting-edge data analytical and research techniques.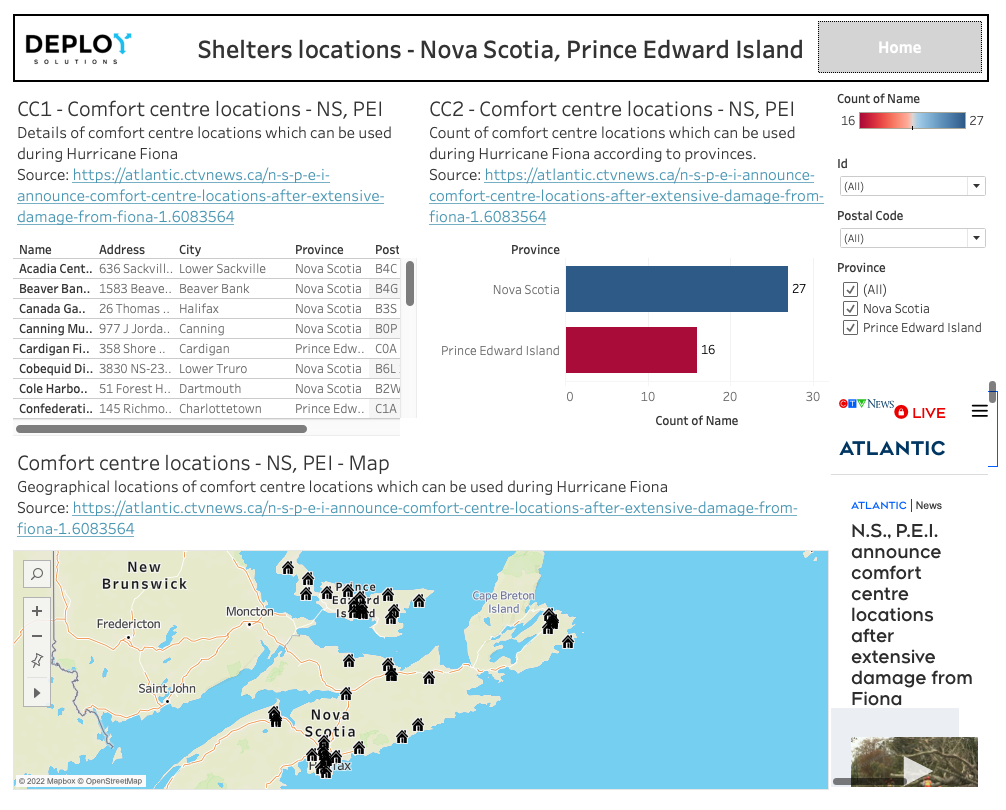 As part of the practicum, the Humber College student worked closely with us to complete business function tasks which included:
Creation of data sets by researching open data sets around the world
Investigation and primary research for the recent hurricane Fiona disaster-related information and data sets
Creating data visualization using Tableau Desktop
Created data schemas on frictionless data
He helped us create datasets in presentable and usable CSV and JSON formats and created great visualizations using Tableau Desktop.
The student was always ethical, professional and highly productive throughout his practicum. He demonstrated research skills, critical thinking, data collection skills, problem-solving, Ms Office proficiency, and report writing. We are pleased with the material he produced and recommend his work.
Overall the result was thought-provoking and of value to us.
We would like to thank Jinshu Joseph John and the teaching staff of Research Analyst course. *
* For privacy reasons, we only list people who gave us permission to do so. Did you contribute to this project? Contact us to be added!
Deploy Solutions Internal Processes and Procedures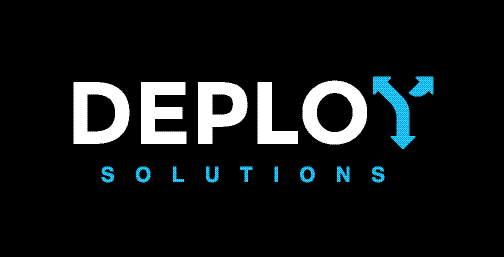 Deploy Solutions connects Earth Observation data with downstream business needs by providing innovative Space Apps — software applications which use data from space. We are streamlining the software development process using a factory approach that reduces your project risk, cost, and duration while maximizing user experience and productivity. This project is part of an ongoing internal effort to document our internal processes and procedures to improve our team's quality standards, productivity, and job satisfaction.
Etobicoke, Ontario,Canada
The Humber College Institute of Technology & Advanced Learning, commonly known as Humber College, is a public College of Applied Arts and Technology in Toronto, Ontario, Canada. Founded in 1967, Humber has two main campuses: the Humber North campus and the Lakeshore campus. Riipen is your online platform for virtual project-based learning
Get hands-on support from our students through an in-class project or virtual internship.
In-class projects allow you to connect with one of our educators to embed your project into the students' curriculum. Become the real-life case study for students in the classroom!
Virtual internships are similar to in-person internships, except they are project-based with a clear outcome and the engagement is primarily done online.