DSS1- Design and build a new WordPress website to thank Riipen project contributors and showcase their work
Project start and end dates:
2020-02-03 to 2020-05-01
We would like to create a dedicated thank-you microsite, using WordPress.org platform. This website will display the projects the students have worked on, showcase their project results, and thank them for their contributions. They can also use this website as a reference for future employers and as part of their professional portfolio.
Your work will be put to immediate use as we thank and recognize our student partners and their contributions to our climate change impact and other projects!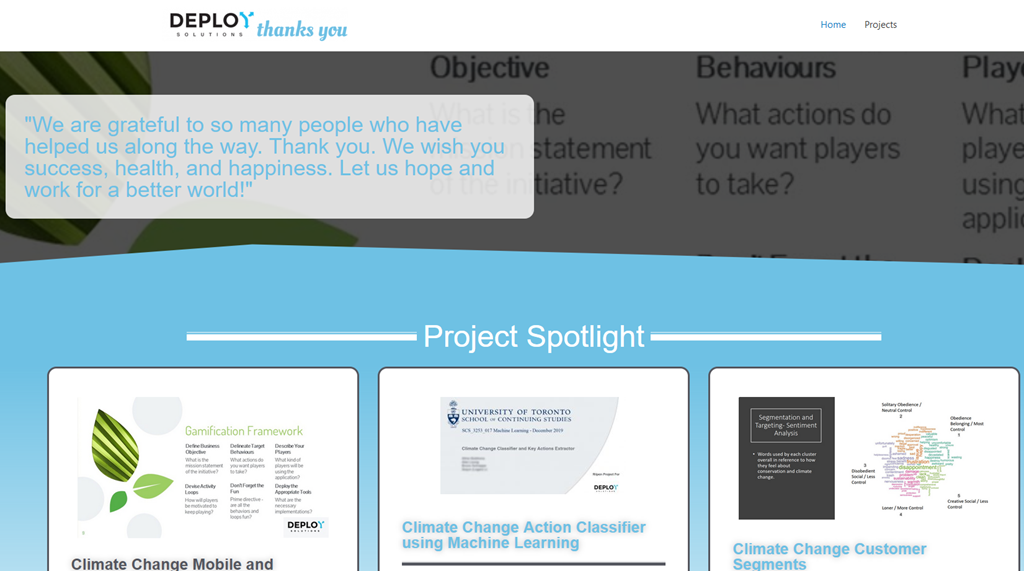 We loved both designs produced by the College of Marin students. One of the design submissions was chosen for use on this very website. We are thrilled that we can showcase the hard work of all our Riipen students and other contributors in such a beautiful way.
We would like to thank the students and Professor James Gonzalez of MMST123b – Web Design II course. *
* For privacy reasons, we only list people who gave us permission to do so. Did you contribute to this project? Contact us to be added!
OASIS: Software Solutions for Climate Change Problems
Software can help the world respond to climate change impacts and disasters.
In 2019 we set out to investigate if there is a need for a solution that gives citizens personalized help preparing for and recovering from climate change impacts and lets trusted authorities assist them and report on their results.
As part of this effort, a great deal of market and technical research was conducted over the last few years. Over 140 students have been involved so far, in dozens of academic institutions in Canada and internationally.
Our greatest finding is the willingness of citizens to take responsibility and help themselves, their neighbors and community plan for, mitigate and recover from climate change impacts and disasters. We also confirmed that a software solution can be built to help overcome the barriers they face when trying to do so.
Now we're working on a prototype and sharing our findings and progress. Find out more on our OASIS project website!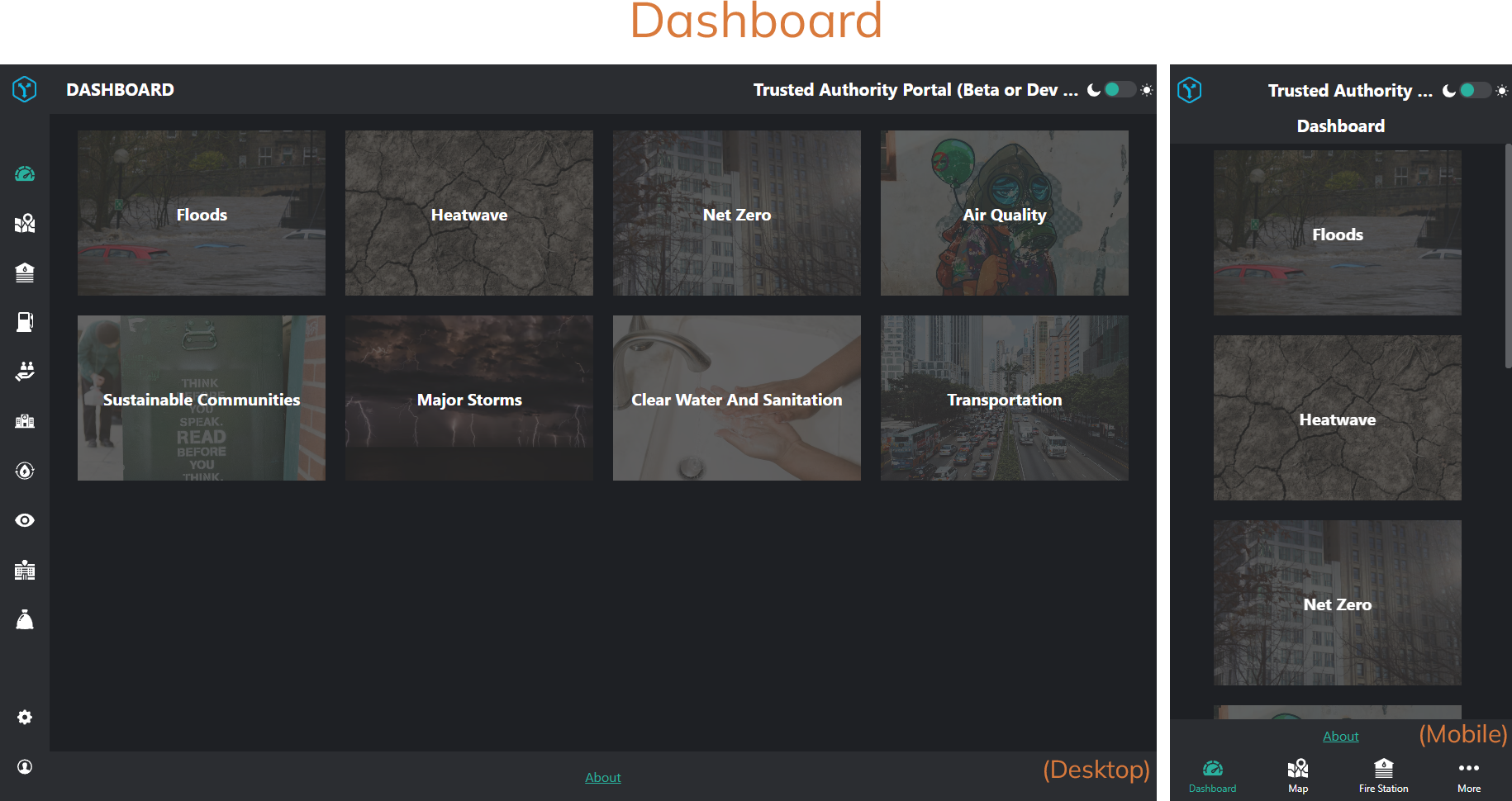 The College of Marin is a public community college in Marin County, California, with two campuses, one in Kentfield, and the second in Novato. It is the only institution operated by the Marin Community College District. College of Marin has been in operation since 1926. Riipen is your online platform for virtual project-based learning
Get hands-on support from our students through an in-class project or virtual internship.
In-class projects allow you to connect with one of our educators to embed your project into the students' curriculum. Become the real-life case study for students in the classroom!
Virtual internships are similar to in-person internships, except they are project-based with a clear outcome and the engagement is primarily done online.