CC44 - Canadian Attitudes to "Climate Change" vs "Local Environmental Conservation" (Round 2)
Project start and end dates:
2022-09-08 to 2022-12-08
From September to December 2019 (just before COVID lockdown) UVU students surveyed Canadian attitudes to taking action on climate change and local environment conservation. Their research seems to indicate that if people accept climate change is real, they feel overwhelmed and in despair, and are unable to take positive action to prepare for it. People who did not accept climate change but valued "local environmental conservation" felt very able and willing to act. This seems to imply that if we want people to act on climate change issues, we should not talk to them about climate change!
In < 3 years since that initial survey, Canada has suffered from the global pandemic as well as numerous major disasters exacerbated by climate change. We therefore wanted to rerun this survey and see if there are different responses now (and ideally try to understand what those are).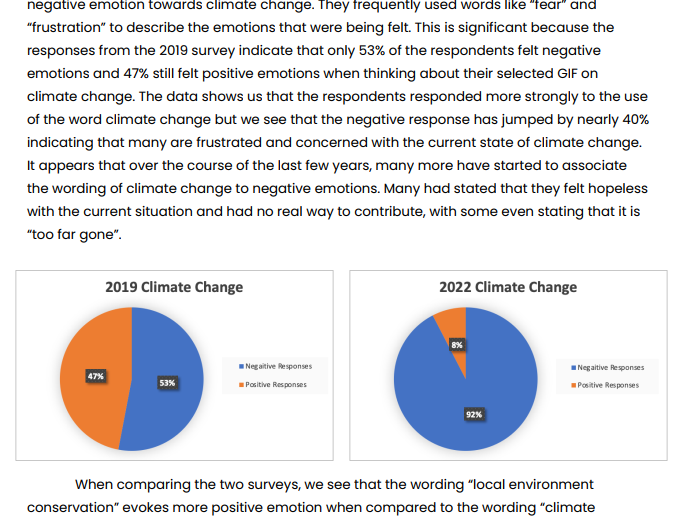 After first preparing, running, and receiving the data from new Canadian respondents, the students then compared the new data to the original data results produced by the 2019 UVU MBA team. They then produced initial comparisons and analysis using Qualtrics, Prolific Academic, Tableau, and Excel.
The students did a great job recreating and re-administering the initial survey and following the specific project constraints to give us the best possible means to compare with the original 2019 data. Early indications are interesting and we are now able to do a deep dive into their results. We are very grateful for their assistance and for the new insights they gathered!
We would like to thank the students and staff of MGMT 6490 class of 2022.
OASIS: Software Solutions for Climate Change Problems
Software can help the world respond to climate change impacts and disasters.
In 2019 we set out to investigate if there is a need for a solution that gives citizens personalized help preparing for and recovering from climate change impacts and lets trusted authorities assist them and report on their results.
As part of this effort, a great deal of market and technical research was conducted over the last few years. Over 140 students have been involved so far, in dozens of academic institutions in Canada and internationally.
Our greatest finding is the willingness of citizens to take responsibility and help themselves, their neighbors and community plan for, mitigate and recover from climate change impacts and disasters. We also confirmed that a software solution can be built to help overcome the barriers they face when trying to do so.
Now we're working on a prototype and sharing our findings and progress. Find out more on our OASIS project website!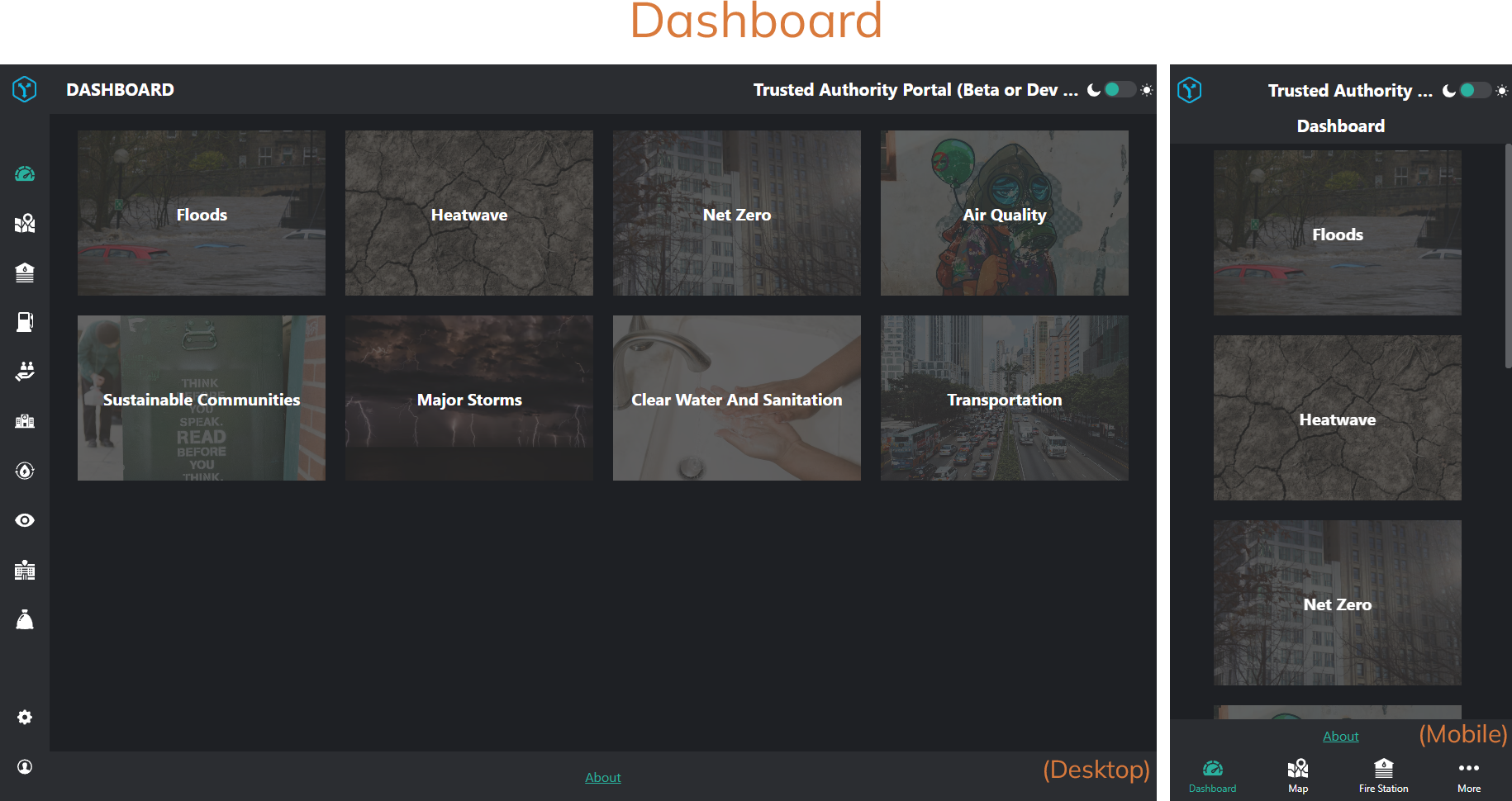 Orem, Utah, United States
Utah Valley University is a public university in Orem, Utah. UVU offers master's, bachelor's, associate degrees, and certificates. Previously called Utah Valley State College, the school attained university status in July 2008