CC38- Recommend feature & design changes to our prototype to help with forest fires
Project start and end dates:
2022-03-10 to 2022-04-22
We would like you to explore and document any recommendations and functionality/design modifications needed to extend our citizen science prototype, focused on floods, to help during a different type of disaster: Forest fires. We will provide screenshots and demos of our current flood prototype to help you understand and research any needed modifications. You should take into account the different needs of individuals or communities affected by forest fires, but while trying not to require us to change the existing prototype user interface, user experience, and customer journey too much. Create wireframes or mock-ups to represent the user interface changes that you think are needed to handle a forest fire disaster.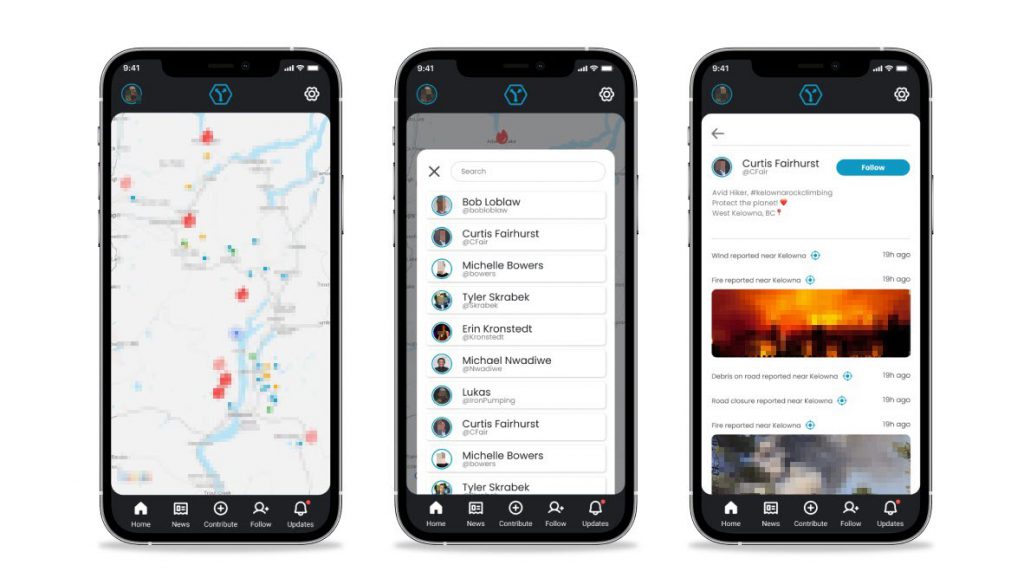 The SAIT Applied UX Design / Product Management students applied creative thinking and design thinking methodology in exploring the functionality modifications needed to extend our citizen science prototype focused on floods, to help during a wildfire disaster. They continuously suggested new ideas to the project which produced results of exceptional quality. 
In their research perspective the students explored: 
Design thinking methodology
Information gathering, current workflows, proposed use cases, and identified friction points from prospective end users of the new design 

Software design recommendations in the form of wireframes

 

Submitted high fidelity design work in the form of a prototype that looks and feels like a real application

 
 The students were always pleasant, professional, and keen to understand our project goals and showed excellent ability to be persistent in achieving them. Demonstrated a willing and conscientious effort in the project.
Overall, their contribution was of value to our future prototype design work.
We would like to thank Michelle Bowers, Curtis Fairhurst, Erin Kronstedt, Tyler Skrabek, and teaching staff  Loui Garcia, Jenny Tang and Renee Matsalla of SAIT Applied UX Design / Product Management course. *
* For privacy reasons, we only list people who gave us permission to do so. Did you contribute to this project? Contact us to be added!
OASIS: Software Solutions for Climate Change Problems
Software can help the world respond to climate change impacts and disasters.
In 2019 we set out to investigate if there is a need for a solution that gives citizens personalized help preparing for and recovering from climate change impacts and lets trusted authorities assist them and report on their results.
As part of this effort, a great deal of market and technical research was conducted over the last few years. Over 140 students have been involved so far, in dozens of academic institutions in Canada and internationally.
Our greatest finding is the willingness of citizens to take responsibility and help themselves, their neighbors and community plan for, mitigate and recover from climate change impacts and disasters. We also confirmed that a software solution can be built to help overcome the barriers they face when trying to do so.
Now we're working on a prototype and sharing our findings and progress. Find out more on our OASIS project website!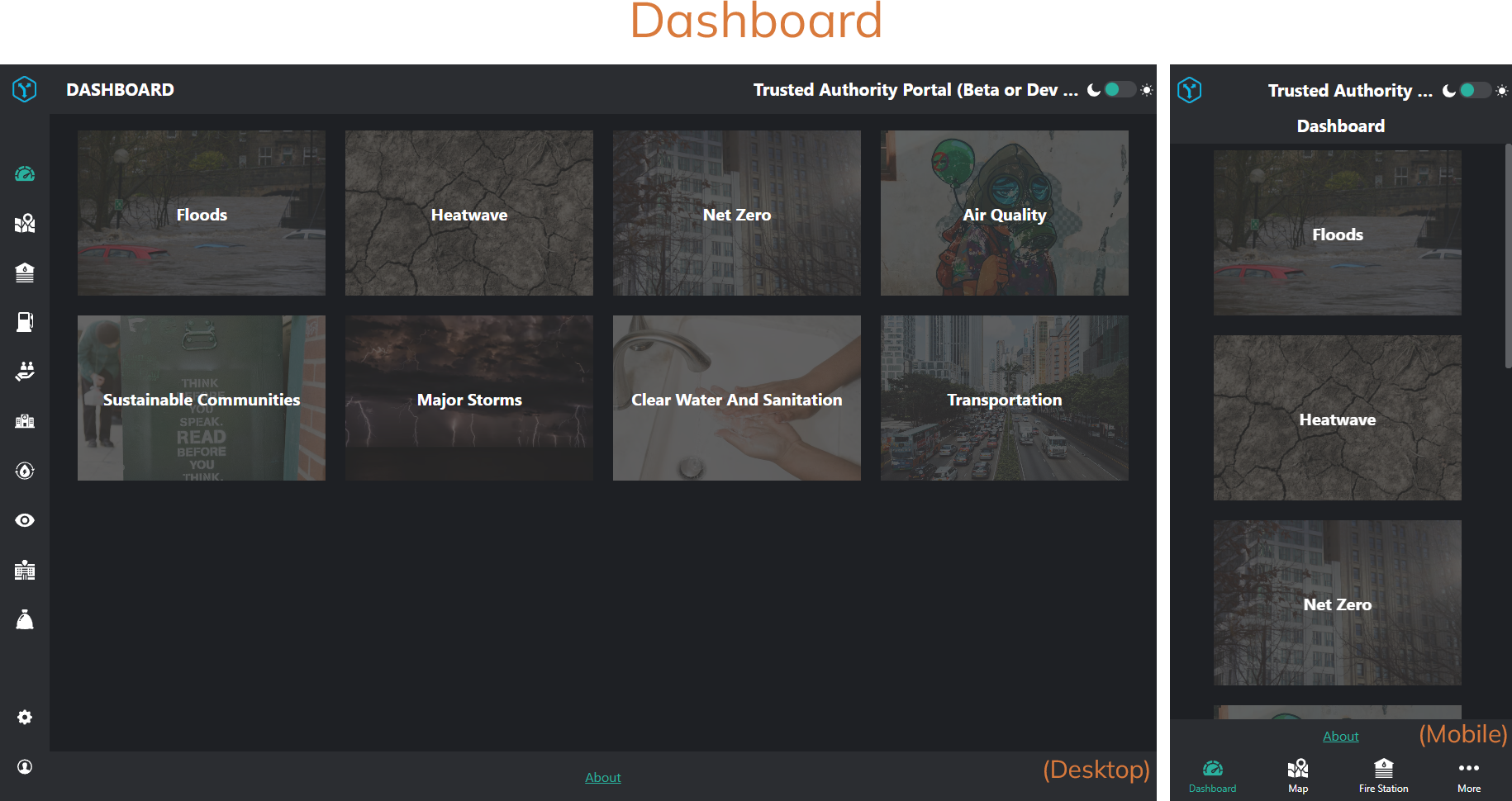 Southern Alberta Institute of Technology
The Southern Alberta Institute of Technology is a polytechnic institute in Calgary, Alberta, Canada. SAIT offers more than 110 career programs in technology, trades and business. Established in 1916, it is Calgary's second oldest post-secondary institution and Canada's first publicly-funded technical institute. Riipen is your online platform for virtual project-based learning
Get hands-on support from our students through an in-class project or virtual internship.
In-class projects allow you to connect with one of our educators to embed your project into the students' curriculum. Become the real-life case study for students in the classroom!
Virtual internships are similar to in-person internships, except they are project-based with a clear outcome and the engagement is primarily done online.