CC36-Define the training requirements for citizen scientist web app users
Project start and end dates:
2022-02-15 to 2022-04-18
We intend to train "citizen scientists" (users) on safely taking and submitting flood disaster observations using our citizen science web application prototype. What is the best approach and method to conduct the training? 
Focus on what is relevant to them

 

Be clear what on what objectives your citizen science tutorial is focused on achieving

 

Choose appropriate methods to educate your target citizen scientist audience.

 
Based on the information we'll provide, students will develop a training requirements action plan and supporting materials, which can include ready-to-use templates, processes, strategy, and high-level training design that will support the training of users (citizen scientists). The training should also focus on ensuring that citizens scientists can safely take and submit observations that are scientifically accurate/useful. This can be achieved by addressing issues such as conflict of interest and personal biases, following guides, tools, and templates that have been developed to promote research integrity from start to finish. Examples of things to consider include: 
The role of experiential learning in training citizen scientists

 

Completed life cycle journey map

 

Strategy and templates which will improve training results

 

Interviews and questionnaire/Quiz to assess trainee readiness and knowledge

 

High-level design of training materials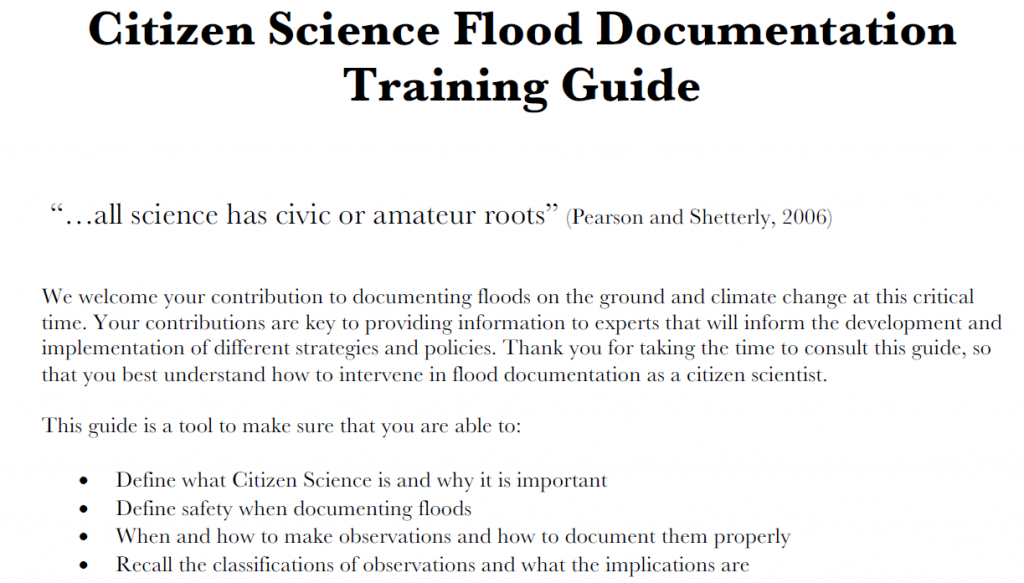 The Concordia University student created a training requirement and supporting material to help us provide guidance to citizen scientists (users) on safely taking and submitting flood disaster observations using our citizen science web application. 
This work included:  
Definition and importance of citizen scientist

 

Checklist of prerequisites needed

 

Safety when taking flood observation

 

When and how to make observations and how to document them properly

 

Feedback from Trusted Authorities

 
Through their work we have obtained the material we needed to make a great start in the continuing efforts for user training. The students were always pleasant, professional, and keen to understand our project goals and objective, and very responsive to feedback. Overall their contribution was of value to our future projects and something that we're confident will benefit future students we collaborate with. 
We would like to thank Mélissa Simard and Professor Julie Corrigan of ETEC 681 : Designing online training / learning experiences course. *
* For privacy reasons, we only list people who gave us permission to do so. Did you contribute to this project? Contact us to be added!
OASIS: Software Solutions for Climate Change Problems
Software can help the world respond to climate change impacts and disasters.
In 2019 we set out to investigate if there is a need for a solution that gives citizens personalized help preparing for and recovering from climate change impacts and lets trusted authorities assist them and report on their results.
As part of this effort, a great deal of market and technical research was conducted over the last few years. Over 140 students have been involved so far, in dozens of academic institutions in Canada and internationally.
Our greatest finding is the willingness of citizens to take responsibility and help themselves, their neighbors and community plan for, mitigate and recover from climate change impacts and disasters. We also confirmed that a software solution can be built to help overcome the barriers they face when trying to do so.
Now we're working on a prototype and sharing our findings and progress. Find out more on our OASIS project website!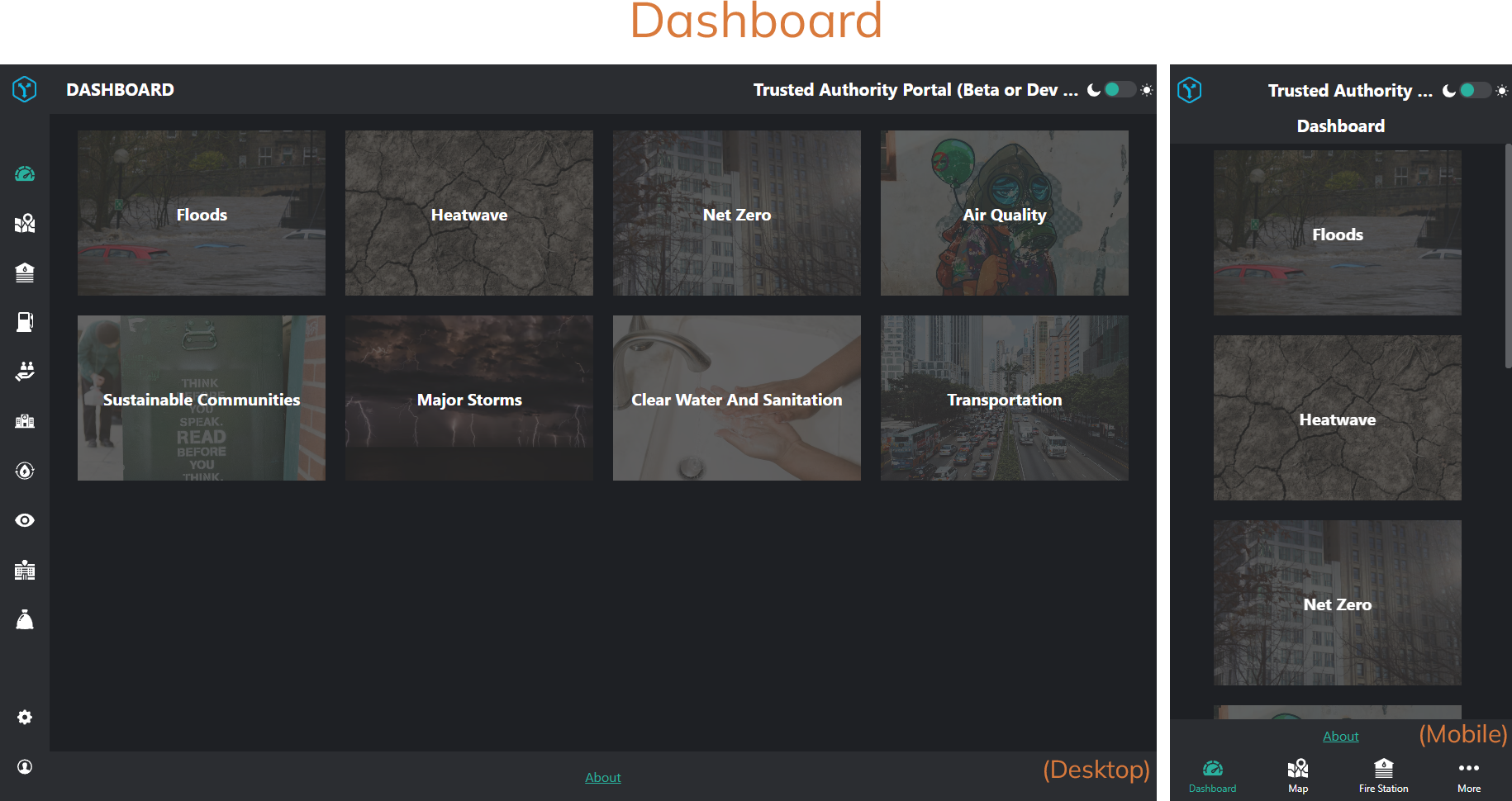 Concordia University is an English-language public comprehensive research university located in Montreal, Quebec, Canada. Founded in 1974 following the merger of Loyola College and Sir George Williams University, Concordia is one of the three universities in Quebec where English is the primary language of instruction. Riipen is your online platform for virtual project-based learning
Get hands-on support from our students through an in-class project or virtual internship.
In-class projects allow you to connect with one of our educators to embed your project into the students' curriculum. Become the real-life case study for students in the classroom!
Virtual internships are similar to in-person internships, except they are project-based with a clear outcome and the engagement is primarily done online.