CC18-Marketing Campaign Plan to enlist Local Citizens/NGOs/Municipal Governments in Canada for a Climate Change Impact software prototype
Project start and end dates:
2020- 05-04 to 2020-07-26
We are in the design and planning phase of a new climate change impact planning software product. We need to enlist local citizens/NGO's/municipal governments in a one or two Canadian regions to help evaluate the prototype features. We need a modern and creative marketing plan to communicate, sign up, and engage with them. By the time this project begins we will have initial product branding goals, strategy, and guidelines, and substantial market research, which will assist you in your project effort. Your work will be instrumental in making these high level guidelines concrete and achievable. This will be an exciting new product in a new market so creativity is very welcome and in fact highly encouraged!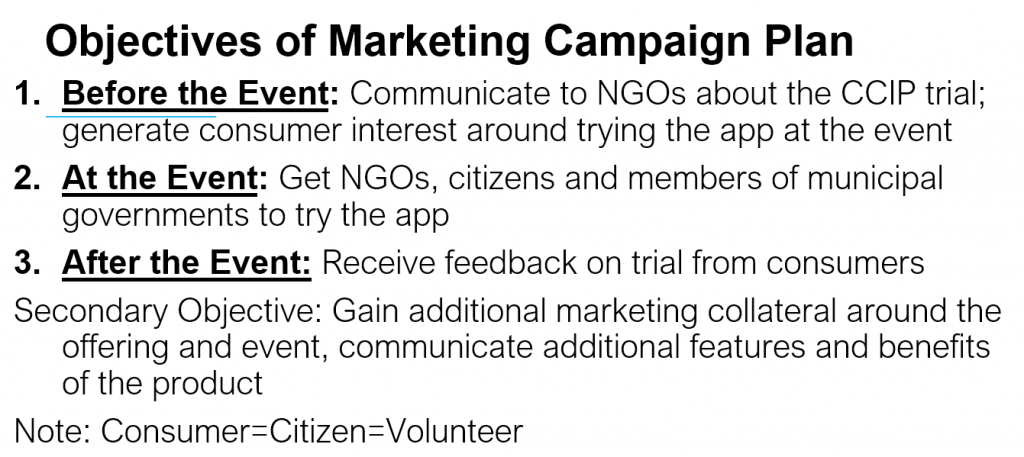 We asked the McMaster students to figure out how we could engage citizens and NGOs to evaluate a prototype climate change application we are planning.
They performed detailed market campaign research, analysis, and planning for an experiential marketing event centered around an environmental cleanup, in partnership with an NGO. They established the marketing objectives and plan before, during, and after the event. The helped us establish a budget, and determined the desired communication approach to NGOs and participants. They worked backwards from the expected event date to indicate clearly what steps needed to be taken and when.
They demonstrated enthusiasm, good research and writing skills, creativity and insight throughout the project. They were always pleasant, professional, keen to understand our project goals and objectives, and willing to go the extra mile to help achieve them.
We were very happy with their project result and report, which we feel is exactly what we need to undertake an experiential marketing campaign for the prototype.
We would like to thank Elizabeth H., Simran D., and Emma S., as well as the teaching staff of MKT 101 – Marketing Plans and Implementation  course. *
* For privacy reasons, we only list people who gave us permission to do so. Did you contribute to this project? Contact us to be added!
OASIS: Software Solutions for Climate Change Problems
Software can help the world respond to climate change impacts and disasters.
In 2019 we set out to investigate if there is a need for a solution that gives citizens personalized help preparing for and recovering from climate change impacts and lets trusted authorities assist them and report on their results.
As part of this effort, a great deal of market and technical research was conducted over the last few years. Over 140 students have been involved so far, in dozens of academic institutions in Canada and internationally.
Our greatest finding is the willingness of citizens to take responsibility and help themselves, their neighbors and community plan for, mitigate and recover from climate change impacts and disasters. We also confirmed that a software solution can be built to help overcome the barriers they face when trying to do so.
Now we're working on a prototype and sharing our findings and progress. Find out more on our OASIS project website!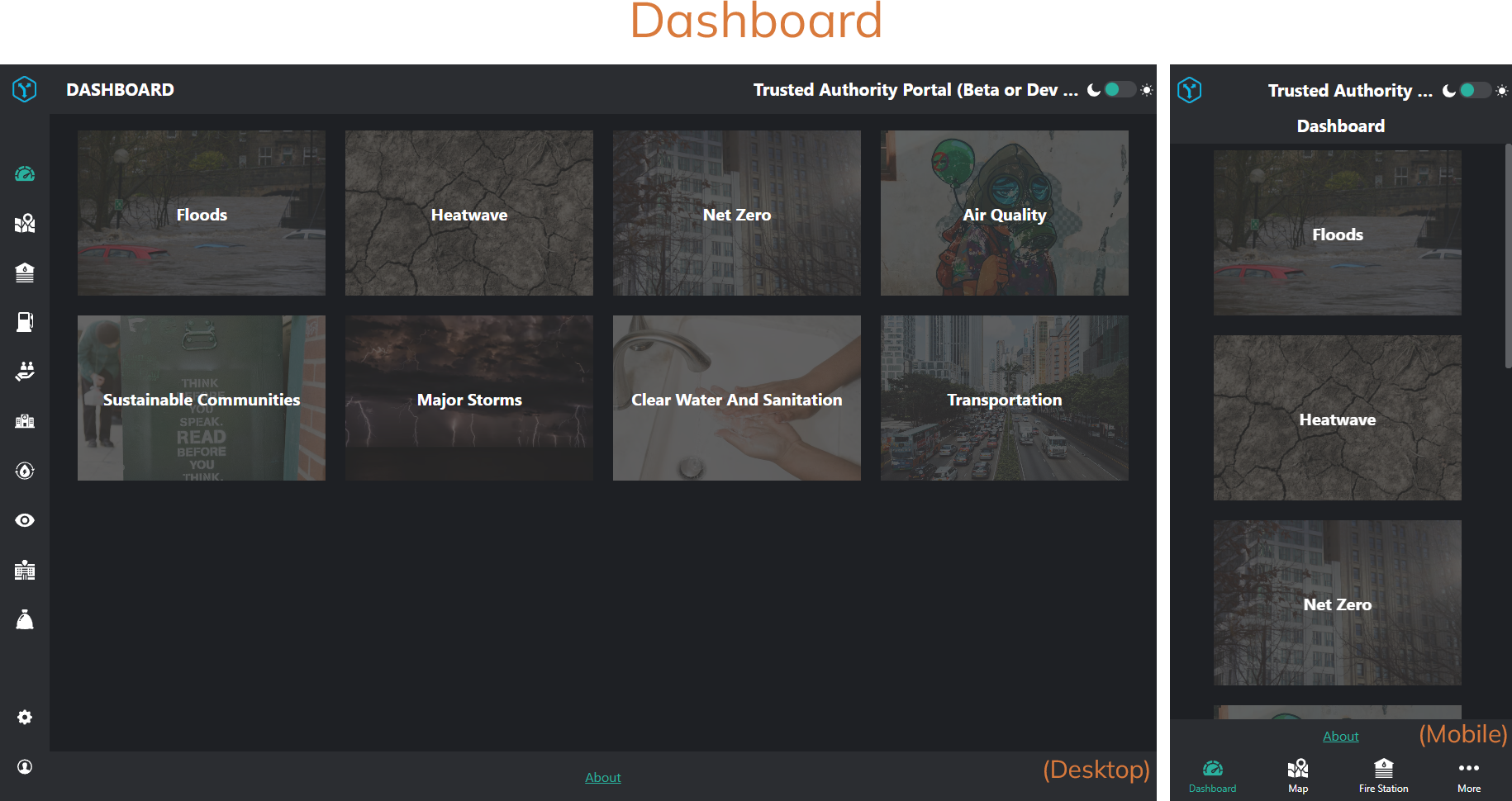 McMaster University Continuing Education
The McMaster University Centre for Continuing Education (CCE) has inspired people to discover and achieve through lifelong learning since 1931. Riipen is your online platform for virtual project-based learning
Get hands-on support from our students through an in-class project or virtual internship.
In-class projects allow you to connect with one of our educators to embed your project into the students' curriculum. Become the real-life case study for students in the classroom!
Virtual internships are similar to in-person internships, except they are project-based with a clear outcome and the engagement is primarily done online.